Swimming Pool Services in the Panhandle
If you are thinking about building a swimming pool, you are making a long term decision you need to be very careful with. You should have the confidence in choosing a Certified Pool Contractor with the sub-contractors, credentials and satisfied customers that give you the feeling of trust you need.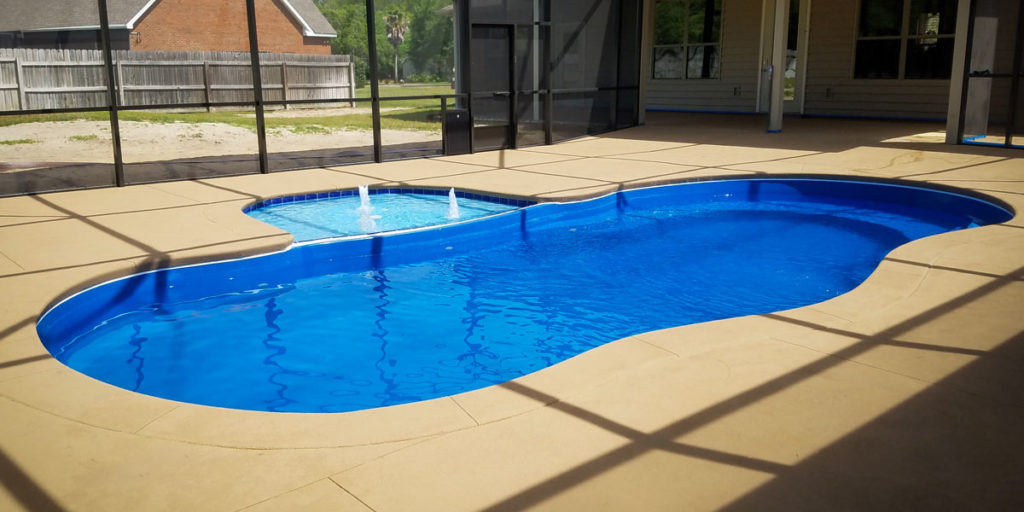 BES Pools' primary sub-contractor has been constructing custom, high quality, concrete, gunite, shotcrete, fiberglass and vinyl-lined swimming pools for many years with hundreds of completed installations and satisfied customers. Whether your new swimming pool is for family recreation, fitness training, or backyard recreation, we, at BES Pools stand ready to assist you with all your pool needs. Beginning with a custom design that is perfect for your yard, our sub-contractor's creative award winning design staff will work with you, your architect, builder, and homeowners' association to work in harmony with your needs and desires. 
As a General Contractor, BES Pools oversees each project and insures that every pool is a custom creation, skillfully built to change the ordinary into the spectacular! From smaller family pools to the ultimate in outdoor entertainment complexes, BES Pools makes any pool design uniquely yours.
Florida Licensed General Contractor
Custom Commercial / Residential swimming pool construction
In-ground gunite, shotcrete, fibeglass and vinyl liner pool installation
Custom spa construction
Water Features
Wading Pool, Play Pools and Splash Park Construction
Custom Options: Colored plaster, Poured coping, Customized deck
Poolside amenities
Competition pools
Automatic Covers / Safety Covers
Lesiure Pools, USA
Pool resurfacing (plaster and paint)
Pool sandblasting and pressure washing
Vinyl liner replacements
Fiberglass repair/restoration
Specialty tile and coping replacement
Custom pool decking
Permacrete – authorized dealer
Equipment upgrade and installation
Commercial Pool Repairs
Gunite pools: The construction crew digs a hole, puts the plumbing in place and assembles a framework grid with 3/8-inch steel reinforcing rods (rebar). The rebar rods are spaced about 10 inches apart, and secured together with wire. When the grid is in place, the crew sprays a heavy coating of gunite, a mixture of cement and sand, around the rebar. The crew trowels the gunite smooth and lets it sit for a week or so before applying a smooth finish to the rough surface. The most popular finish is called plaster, but a lot of people finish their pools with special concrete paint. Gunite pools can also have tile, exposed aggregate or even fiberglass finishes. Gunite pools are highly durable, and they can be built in any shape or size.
Fiberglass pools: These are made from fiberglass-reinforced plastic, which has been molded into a basin shape. To install the pool, a construction crew digs an appropriately sized hole, lays the necessary plumbing, adds some sand filler and lowers the preformed pool structure into the hole. Then they level the pool, hook up all the plumbing and backfill in the area around the pool. Usually, the pool is surrounded by a concrete deck structure.
Vinyl-lined in-ground pools: The construction crew digs a hole and assembles a metal, plastic or wood frame wall around the hole's perimeter. As in an above-ground pool, the crew lays sand along the bottom of the hole and secures the vinyl lining to the structural wall. Then they level the pool, hook up all the plumbing and backfill in the area around the pool. Vinyl-lined pools also can be surrounded by a concrete deck structure. Typically, the liner needs to be replaced every 10 years or so.